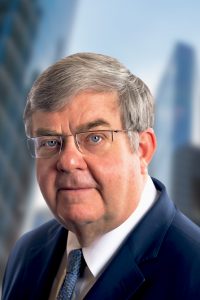 Kevin P. Durkin, partner at Clifford Law Offices, will be speaking at the Illinois Trial Lawyers Association (ITLA) Damages Seminar on Friday, March 25, 2022. Durkin, who has obtained numerous record verdicts and settlements in his 40 years of practice, will be speaking on "Economic Damages" at the Westin Chicago River North, 320 N. Dearborn St., Chicago.
The morning program qualifies for four hours of continuing legal education credit. Other topics include wrongful death, spinal injury cases, and pandemic verdicts.
To learn more about the seminar, click here. To register for the seminar, go to www.iltla.com or call 800-252-8501.
For further information, please contact Clifford Law Offices Communications Partner Pamela Sakowicz Menaker at 847-721-0909 (cell).