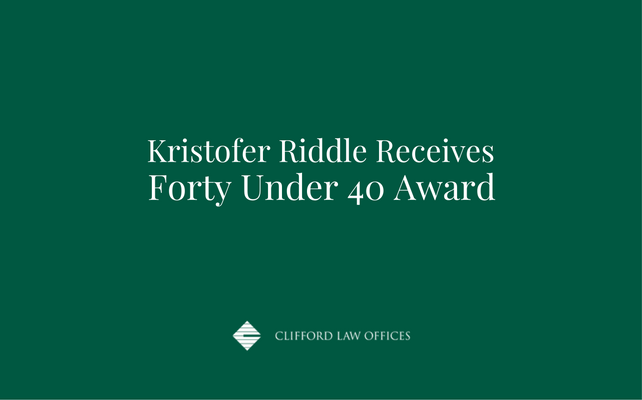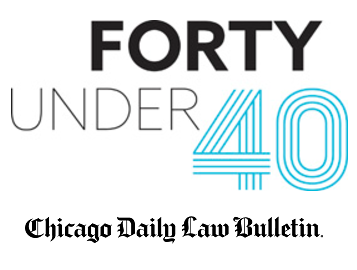 Kristofer S. Riddle, associate at Clifford Law Offices, was selected as one of the top Forty Under 40 Attorneys in 2017 by the Law Bulletin Publishing Company.
Riddle, a graduate of DePaul University College of Law, has worked at the firm since clerking there years ago.
Previously, he worked in the Masters of Public Policy program at Duke University's Terry Sanford Institute of Public Policy in Durham, North Carolina. His work at Duke University actually began years before when he acted as a liaison between the Office of the Dean of the Graduate School and 60 different academic departments regarding admissions, application and the dissertation process.
He graduated with a Bachelor of Arts in Political Science from The City College of New York City-CUNY where he won several writing awards as well as the Marvin Rosenberg Fellowship in Public Policy awarded by the City College of New York Public Affairs program. He also was a McNair scholar there.
Many attorneys have been awarded the top Forty Under 40 years of age award from the Law Bulletin Publishing Company over the past 18 years, which is done by a nomination process. Generally, more than 1,000 attorneys are nominated for this award.