Leading Lawyers Magazine Interviews Sean P. Driscoll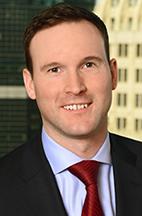 LeadingLawyers.com interviewed Sean P. Driscoll, Partner at Clifford Law Offices. The article talks about how Driscoll practices at a level that many of his contemporaries won't accomplish for years. Read the full interview.
Like many attorneys, he is inspired by his boss to be the best at his job that he can be. "Sean is an outstanding, hard-working lawyer who clients can rely on for his solid judgment and experience," says Robert A. Clifford, founder and senior partner of the firm.
That inspiration started years before Driscoll ever worked for his boss. Read more in the Leading Lawyers interview.
© 2021 by Clifford Law Offices PC.
To protect you from COVID-19, we are offering a quick & easy remote intake process. Learn more here. Close