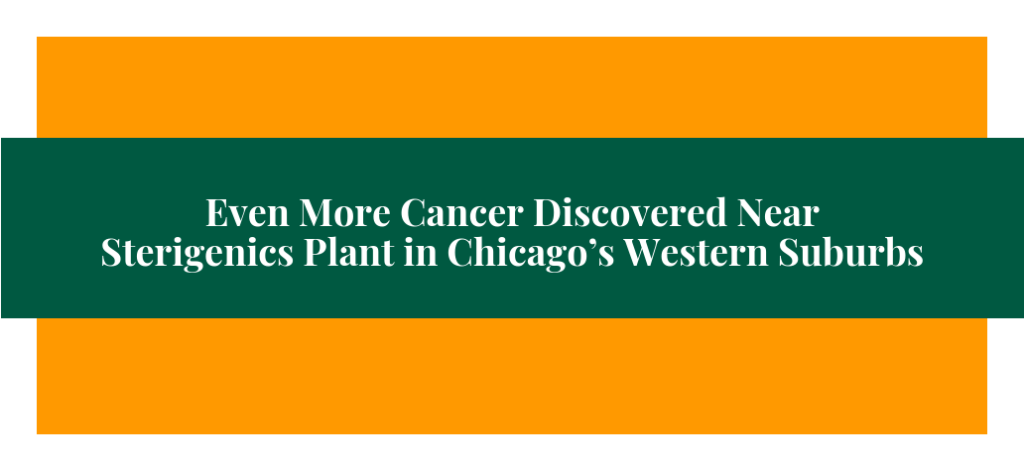 The sad story of the toxic Sterigenics plant in west suburban Willowbrook continues with the recent discovery of an increased amount of the cancer-causing chemical in the air near the sterilization facility.
Since last August when news broke that air quality monitors detected high concentrations of ethylene oxide along with higher than expected cancer rates among people in those downwind residential neighborhoods, lawsuits have attempted to hold the company accountable for its inexcusable actions.
Clifford Law Offices represents a number of residents who are in various stages of cancer who live in the affected areas. The Chicago Tribune recently reported that women and girls in particular have suffered higher than expected rates of certain cancers associated with long-term exposure to the deadly chemical between 1995-2015. (Chicago Tribune, "The state found more cancer than expected near Sterigenics in west suburban Willowbrook," March 29, 2019)
Gov. J.B. Pritzker's administration has attempted to shut down the facility entirely until the problem can be corrected. Sterigenics International is a company that fumigates medical instruments, pharmaceutical drugs and food in order to kill bacteria and pests, but it has done so by severely polluting the air with toxic chemicals around the facility.
A study released last August by the U.S. Environmental Protection Agency (EPA) estimated that the risk of cancer was more than nine times the national average in that area. The easily-absorbed chemical has been on the federal list of carcinogens since 1985, and in December, 2016, the EPA released a reassessment linking it more conclusively to breast and blood cancer. It has been estimated at people in southeast DuPage County could be at risk of cancer in 6 cases for every 1,000 people.
An estimated 19,000 people live within a mile of the facility in southeast DuPage County, including four schools – Hinsdale South High School in Darien and Gower Middle School in Burr Ridge – as well as a day care center.
If you or a loved one suspect that you have been affected by the toxic chemicals of the Sterigenics plant, contact Clifford Law Offices at 312-899-9090.