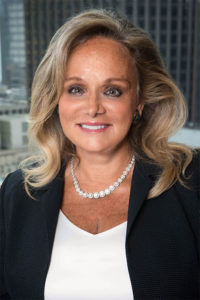 Pamela Sakowicz Menaker, Communications Partner at Clifford Law Offices, has been invited to mentor a student affiliated with the Diversity Scholarship Foundation (DSF), a not-for profit organization established by a small group of judges and lawyers committed to the ideal that diverse law school student bodies are a means of ensuring further diversification in the legal community.
Menaker, who has been assigned a student from Kent Law School, has been with Clifford Law Offices for 30 years. She offers a diverse background that includes two degrees from Northwestern University's Medill School of Journalism.
"I am highly honored that DSF President Justice Jesse Reyes asked me to be a part of the organization's mentoring program," Menaker said. "In these times more than ever, when the pandemic and other issues may make students feel isolated, I feel that I can make a contribution in students' lives in giving them direction and confidence as they move forward in their legal careers."
DSF was established in 2008. Its primary fundraising event is the annual Unity Award Gala where last year more than 20 scholarships were awarded to diverse and deserving law students. In addition, more than 50 bar presidents participated in the DSF's swearing-in ceremony where Chief Judge Timothy Evans presented them with the Oath of Unity.
To learn more about the community outreach activities of DSF, go to www.diversitychicago.org.