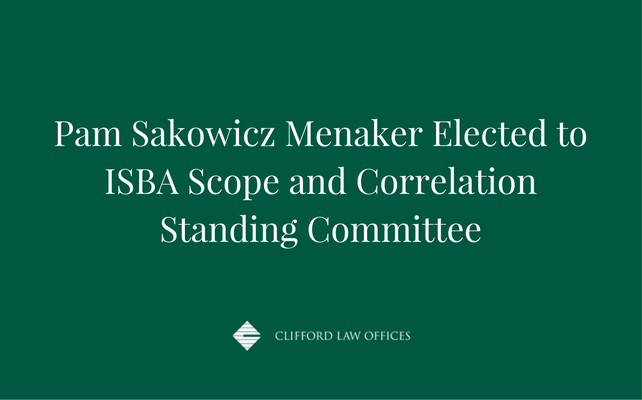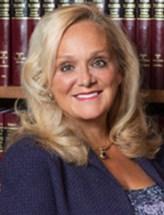 Pamela Sakowicz Menaker, Communications Partner at Clifford Law Offices and Illinois State Bar Association (ISBA) member of the Board of Governors, was elected by the Board to the Standing Committee on Scope and Correlation.
The Board of Governors elected seven of its members to sit on this Standing Committee for the upcoming year. The Committee's mission is to study the structure, function and work of all of the various standing and special committees of the ISBA as well as of the sections and other agencies of the Association. The Committee then makes recommendations to the Board of Governors to better correlate and develop the work of the ISBA. The Committee is chaired by the Second Vice President, David B. Sosin of Orland Park.
Menaker, who is in the second year of her three-year term on the Board of Governors, also serves as the Board's Liaison to the ARDC Standing Committee and the Marketing & Communications Standing Committee as well as the Human Rights Section Council. She also has been an Editorial Board member of the ISBA Bar Journal for a number of years.