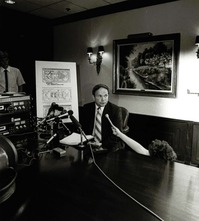 This year marks Robert A. Clifford's 40th year as a lawyer.
His settlements for clients over the years have made major headlines, earning as much as a $1.2 billion settlement for one case alone. You can read more about his experience and work on his website.
Bob continues to handle complex damage cases and regularly receives multi-million-dollar verdicts and settlements. His dedication to his clients has earned him various recognitions nationwide.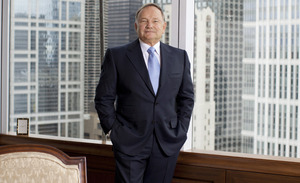 He's been listed to the Top 10 Illinois Super Lawyers list since 2005; was named by Chicago Magazine as one of the 100 Most Powerful Chicagoans; was listed in Best Lawyers since 1993; and was named the 2012 Chicago Lawyer Person of the Year – just to name a few.
Throughout his 40-year career, Bob has not only dedicated his time to representing individuals, families, and companies in need, but also in giving back to the community. For more than 20 years, he has helped conduct seminars where experts from around the country debate issues important to the civil justice system. Bob has always insisted the continuing legal education program is free to the public.
Bob's dedication to his craft is admirable. Happy 40th anniversary, Bob.