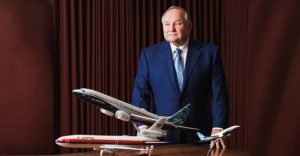 Clifford Law Offices Founder and Senior Partner, Robert A. Clifford, was interviewed in Politico about the advisory role he played in the U.S. government's September 11th Victim Compensation Fund (VCF) with Ken Feinberg, who was appointed as the first Special Master of the federal government's VCF. The number of funds dispersed to families included economic loss (such as loss of salary) and "the value of life", which is trickier to calculate. As a personal injury lawyer, Bob has decades of experience and a natural intuition in this area, as most personal injury cases take into consideration some form of grief and/or pain and suffering.
Ken Feinberg has made the news recently with the release of the movie, "Worth", where Michael Keaton portrays Feinberg. In the interview, Bob addresses his work with Feinberg and what he thought of the movie.
Read the article here.