Zachary D. Clopton, Northwestern Pritzker School of Law Professor, is the Inaugural Robert A. Clifford Scholar-in-Residence at DePaul University College of Law. Clopton's presented on February 16th, 2021 on "Multi-District Litigation (MDL) as Category." The virtual event featured an introduction by Bob Clifford, commentary from Stanford Law Professor Nora Freeman Engstrom and reflections from Judge Robert M. Dow, Jr. of the Northern District of Illinois.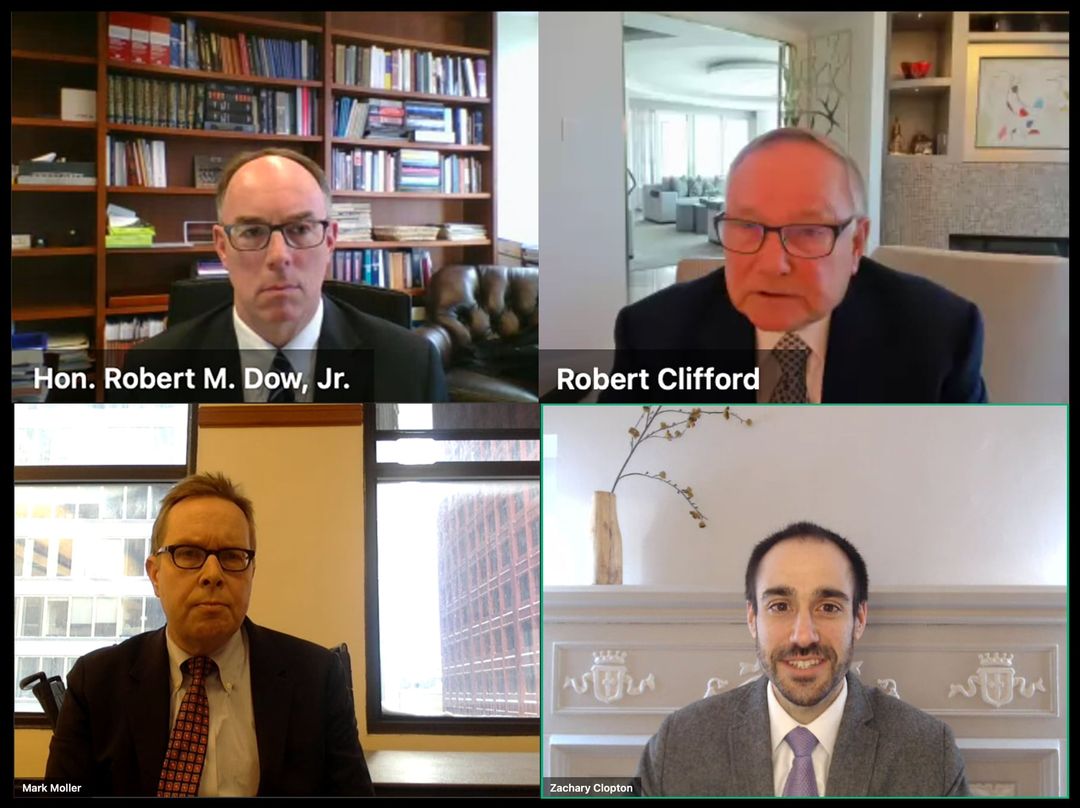 Clifford (JD '76) endowed the Clifford Chair in Tort Law & Social Policy at DePaul College of Law in 1995. The endowment provides a vehicle for exploration of the civil justice system in an intellectually rigorous fashion and makes possible an annual symposium addressing a timely issue in the civil justice area. The purpose of the inaugural symposium and future symposiums is to bring the latest scholarship and advances in legal practice to academics and practicing lawyers who specialize in tort law, civil justice, and related fields.
"It always has been highly important to me throughout my legal career to give back to the community."
-Robert Clifford
The Clifford Scholar-in-Residence Program builds on Clifford's vision by promoting and furthering the discussion of civil justice issues that impact all Americans.
To view the slides, click below.