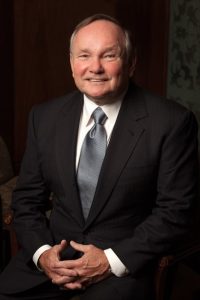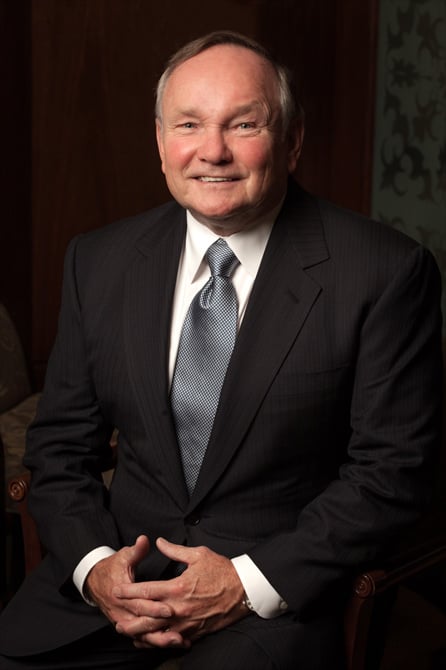 Robert A. Clifford, founder and senior partner of Clifford Law Offices, will be receiving the Distinguished Alumnus Award by DePaul University College of Law Dean Jennifer Rosato Perea. Every year the school denotes one person who exemplifies outstanding service to the law school. Past recipients include U.S. Circuit Court Judge for the Seventh Circuit, William Bauer; Samuel Skinner; and U.S. Judge Ann Jorgensen, Associate Judge for the 18th Judicial Circuit in Illinois.
The annual reception will be held on Thursday, Sept. 29, 2022, from 5:30-7:30 p.m. at the W Chicago-City Center Hotel, 172 W. Adams St. It is free of charge to attend for law school alumni, but registration is required. A guest is allowed for each alumnus. The deadline to register is Sept. 27.
Clifford graduated with a bachelor's degree from DePaul University in 1973 and a J.D. from DePaul Law School in 1976. In 1994, he was honored with DePaul's inaugural Outstanding Service to the Legal Profession Award. Nearly 30 years ago, Clifford endowed the Law School with the Clifford Symposium on Tort Law and Social Policy that annually gathers more than two dozen academics and experts on various areas of tort law that impact consumers. Each speaker authors a paper that becomes part of a special DePaul Law Review, one of the most quoted publications on tort law in the country. The 2023 two-day program will be held at DePaul University on June 8-9, 2022.
Clifford also created the Clifford Scholar-in-Residence program which recognizes a talented rising star in civil litigation who then participates in classes and faculty activities within their areas of expertise. It culminates with a presentation to the entire DePaul community that features a response from a senior law commentator. This year's program will be held at DePaul Law School on Nov. 7, 2022.
More info about the Scholar-in-Residence program can be found here.
Clifford supports other numerous DePaul events, programs, and initiatives.
For further information regarding attending the Sept. 29 Law School Alumni Reception, contact DePaul Alumni Relations at 800-437-1898 or alumnievents@depaul.edu.