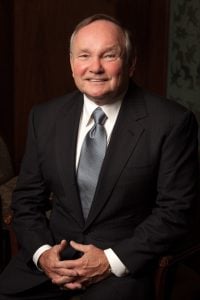 Robert A. Clifford, founder and senior partner at Clifford Law Offices, will be speaking at the Illinois Trial Lawyers Association (ITLA) annual Damages seminar to be held Feb. 16 and 18.
Clifford will speak at this webinar on Feb. 16 on "What Will it Take for the Plaintiff's Bar to Survive in 2021 and Beyond." Other plaintiffs' lawyers will speak during the two-hour morning program that offers continuing legal education credit. The second half of the program will be held the morning of Feb. 18 and will discuss other topics such as traumatic brain injuries and wrongful death/survival actions.
To register for the program, go to www.iltla.com. Cost for each event is $50 for ITLA members.
For questions, contact Clifford Law Offices Communications Partner Pamela Sakowicz Menaker at 847-721-0909 (cell).