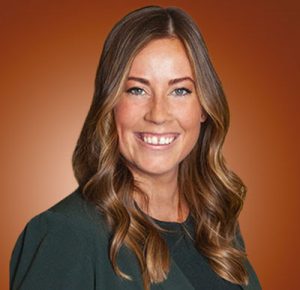 Sarah King, partner at Clifford Law Offices, was interviewed for the Women's Bar Association of Illinois' (WBAI) Member Monday to recognize the great work she does and to highlight her dedication to the success of women in the legal profession.
Sarah was sworn in as a Director of the WBAI in June of 2018. She is currently the co-chair of the Judicial Evaluation Committee. During her time as a WBAI member Sarah has served as a section editor of the WBAI newsletter and on numerous Annual Dinner and Judicial Reception committees.
Sarah King is one of Chicago's rising medical malpractice lawyers and one of the most hard-working, intelligent attorneys one can find. She works tirelessly to investigate and prepare complex medical malpractice cases to achieve justice for those who have been harmed by medical negligence. She works with dedication and tenacity to get to the bottom of what actually happened and what proper practices should have been used to prevent injuries related to medical care.
It is Sarah's passion that makes her one of today's top Chicago medical malpractice lawyers.
Click here to read Sarah's WBAI Member Monday interview.
To learn more about Chicago personal injury lawyer, Sarah King click here.