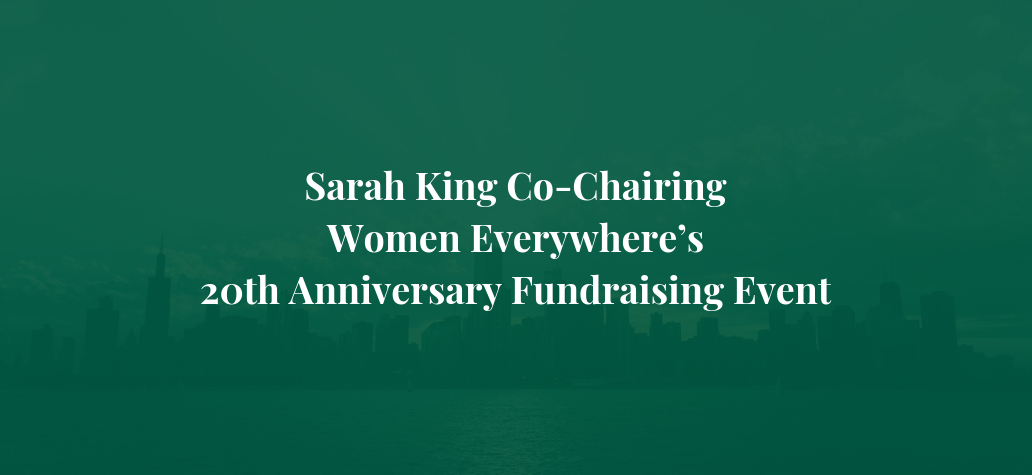 Sarah F. King, attorney at Clifford Law Offices, is Co-Chair for Women Everywhere's 20th Anniversary Fundraiser.
The event will be held 5-7 p.m., Feb. 28 at Petterino's, 150 N. Dearborn St., Chicago. Tickets are $100 each and sponsorships are available.
Women Everywhere is a non-profit organization made up of volunteer attorneys, judges, bar associations and others in the legal community dedicated to creating opportunities through education and community service for women and children in need.
Profits from this event will go toward the mission of the organization to promote education and provide college scholarships to senior high school women who participate in the 2019 Education Day project. For more information, contact King at sfk@cliffordlaw.com.