Sarah King, associate at Clifford Law Offices, led a group of female high school students Thursday (April 26, 2018) as part of the Annual Women Everywhere Education Day. The students, from Simeon High School in Chicago, met various judges and lawyers in Cook County Circuit Court courtrooms who spoke of careers in the law.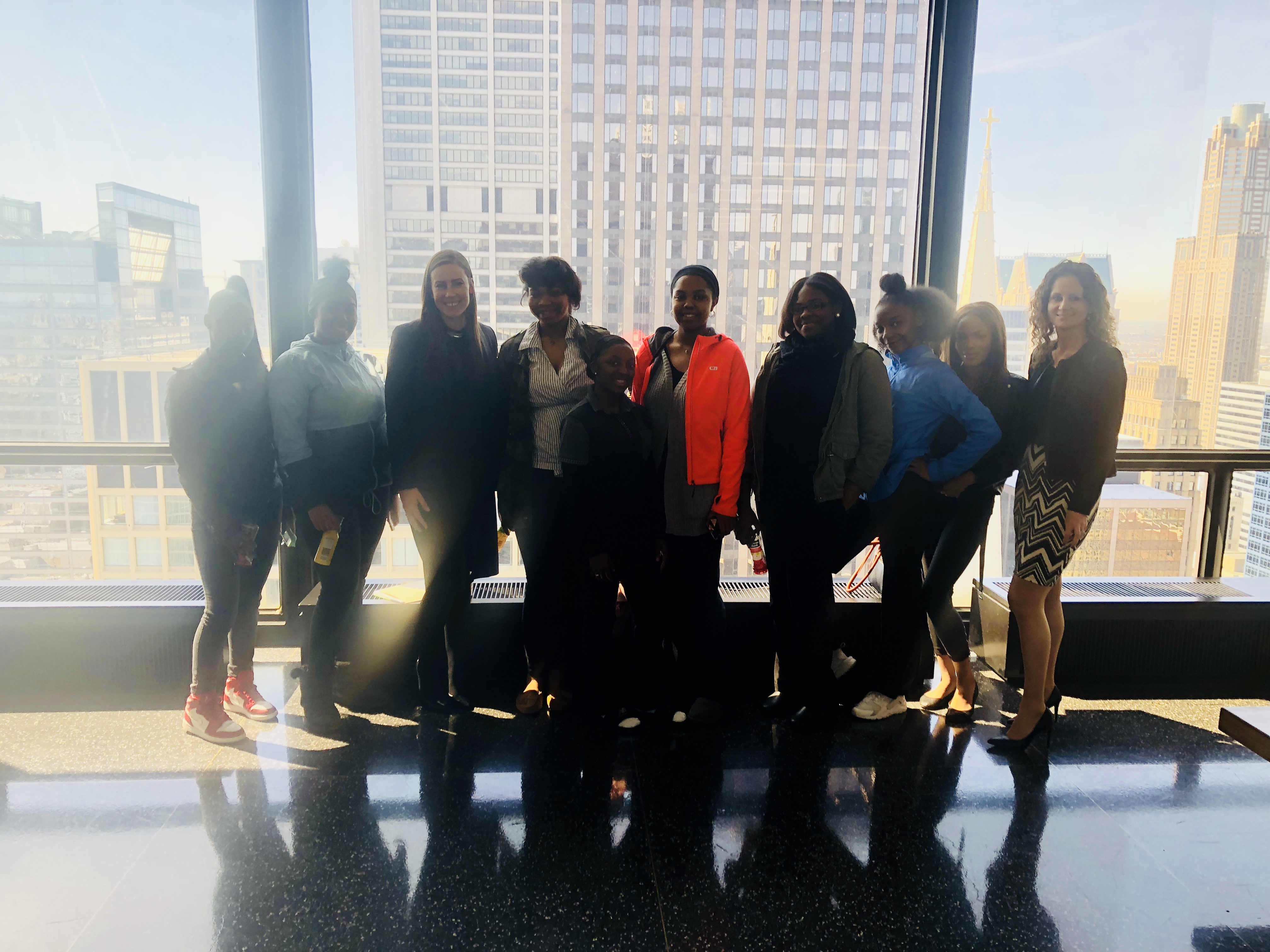 King was on the planning committee for the event and serves on the board for the organization. In addition to leading students on tours around the Daley Center to meet with judges and attorneys, she spoke about her career and path to being a lawyer. A lively conversation ensued about the students' plans for the future and the need for more women in law.
The students observed a trial in front of Judge Clare McWilliams while King explained the roles of all the people involved in the trial as well as trial strategy. Lastly, students spent time with Judge Marguerite Quinn discussing her path to becoming a judge and the importance of education and voting. Cook County Circuit Court Judge Moira Johnson also shared her inspiring and trailblazing experience in law and as part of the judiciary.