Sarah King to be Installed as Director of the WBAI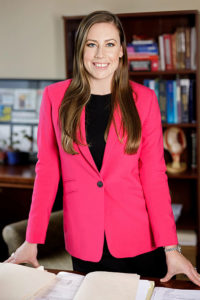 Sarah F. King, associate at Clifford Law Offices, will be installed as a Director of the Women's Bar Association of Illinois (WBAI) at its Annual Installation Dinner May 30.
King, serving her second term as Director, will be sworn in along with all of the other 2019-2020 officers at the Hilton Chicago, 720 S. Michigan Ave.
King, who also is active in the Illinois Trial Lawyers Association (ITLA) having helped found the ITLA Women's Caucus, also serves as a Co-Chair of the WBAI's Top Women Lawyers in Leadership (TWLIL) Committee.
© 2022 by Clifford Law Offices PC.
To protect you from COVID-19, we are offering a quick & easy remote intake process. Learn more here. Close