In recent years, some women who used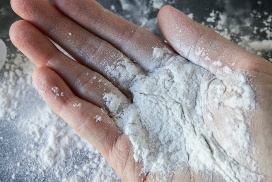 talcum powder as part of their daily routine have developed ovarian cancer. Presently, more than 1000 women and surviving family members have filed suit against Johnson & Johnson, the makers of Johnson's Baby Powder and Shower to Shower. In 2016, juries in Missouri ordered Johnson & Johnson to pay $72 million and $55 million respectively in cases involving long-time talc users who developed ovarian cancer.
A new defendant in talcum powder litigation
While Johnson & Johnson is the sole defendant in most cases, another company will be joining Johnson & Johnson as a defendant in some of these cases. In early September, the U.S. subsidiary of Australian mining company Rio Tinto has been named, along with Johnson & Johnson, in a lawsuit filed in Louisiana. This claim was filed on behalf of four women with ovarian cancer and the surviving family members of a woman who died of the disease. The plaintiffs claim that Luzenac America, Rio Tinto's American subsidiary, mined the talc that led to these women developing ovarian cancer.
The plaintiffs state that both Luzenac and Johnson & Johnson failed to warn talc users of the risks associated with its product. Although Johnson & Johnson has repeatedly denied the link between talcum powder and ovarian cancer, there are a number of peer-reviewed studies that show a connection. The first of these studies was published in Wales in 1971. The first American study was published in 1982. In recent years, additional studies have reaffirmed this contention.
Johnson's Baby Powder is 99 percent talc, according to the U.S. Department of Health & Human Services Household Products database. From a liability standpoint, if juries can hold Johnson & Johnson liable for manufacturing and marketing a product that is 99 percent talc, it seems more than plausible to hold the company that mines talc similarly accountable for injuries that occur as a result.
As these lawsuits make their way through the legal system, it is likely that more claims will arise in the future. If you or someone you love used talcum powder and have ovarian cancer, you may have a claim for damages. Based in Chicago and serving clients across the United States, Clifford Law Offices is known as a leader in class action litigation.
Source: Rio Tinto sued over talcum powder cancer link, Yahoo News, September 6, 2016