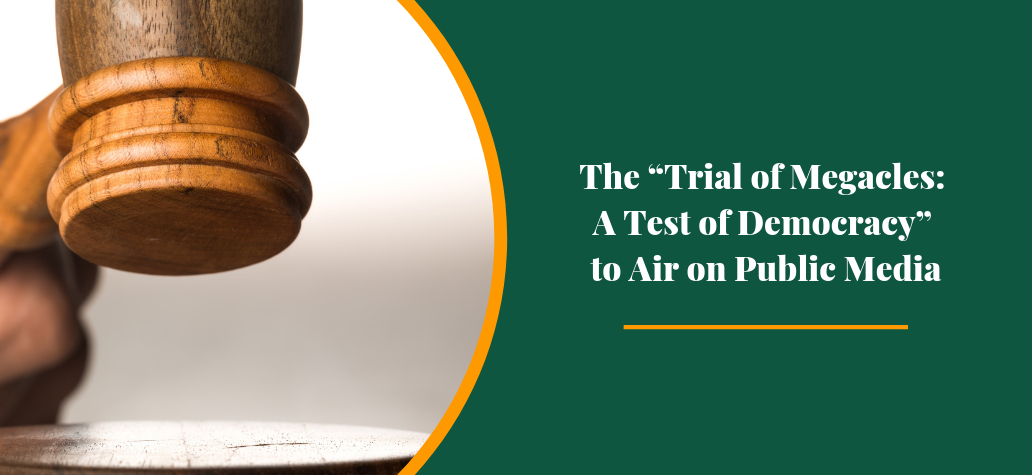 The "Trial of Megacles: A Test of Democracy," a mock trial sponsored by the National Hellenic Museum in which founder and senior partner Robert A. Clifford defended Megacles before a packed audience of lawyers, will air this Sunday (April 28, 2019) on Lakeshore Public Media, WYIN Channel 10 in Chicago at 8 p.m.
The one-hour broadcast also can be viewed in high definition for Comcast/Xfinity subscribers on Channel 239 at that time.
Clifford, along with Tinos Diamantatos of Morgan, Lewis & Bockius LLP, defended Megacles in a mock trial against prosecutors Patrick J. Fitzgerald of Skadden, Arps, Slate, Meagher & Flom LLP and Patrick M. Collins of King & Spalding LLP.
These powerhouse legal teams argued the case of whether Megacles saved Athenian democracy or betrayed the rule of law when, as leader of Athens, he ordered the death of Cylon who unsuccessfully attempted a coup against the city and took refuge in a temple but left the sanctuary on the Acropolis. Megacles immediately ordered his execution.
The mock trial originally was held at the Rubloff Auditorium at the Art Institute of Chicago March 1, 2018. The hundreds of attendees participated in determining the guilt or innocence of the defendant. A jury of luminaries from Chicago constituted the jury of 12 that also cast a vote. Learn the outcome on the televised broadcast Sunday.
Judge Richard A. Posner and Senior Judge William J. Bauer of the U.S. Court of Appeals, Seventh Circuit, and Senior Judge Kocoras served as judges, joined by U.S. District Court Judge Sharon Johnson Coleman and Cook County Circuit Court Judge Anna H. Demacopoulos.
Andrea Darlas of WGN Radio moderated the program.
To view a teaser on the program on YouTube, click here.