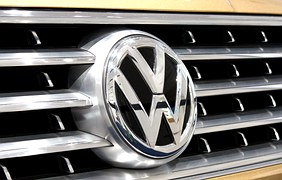 A federal judge in the Northern District of California has been assigned to handle the multidistrict litigation (MDL) involving the Volkswagen emissions scandal.
That means that all of the cases filed, more than 500 class actions in 60 different federal courts across the country, will be transferred to U.S. District Judge Charles Breyer who will hear all of the actions. The U.S. Judicial Panel on Multidistrict Litigation selected Judge Breyer, the brother of Supreme Court of the United States Justice Stephen Breyer, to hear the matter because of his experience in handling MDLs. Judge Breyer has handled nine MDLs in the past and currently presides over the MDL price-fixing litigation against major airlines.
MDL matters are very complex and it is essential that all class members are treated fairly, according to experts. MDL Panel Chairwoman Sarah Vance wrote that Judge Breyer is "a jurist who is thoroughly familiar with the nuances of complex, multidistrict litigation." In making its decision, the panel also wrote that "Relevant documents and witnesses may be found in both the Northern District and throughout California, given the role played by the California Air Resources Board in uncovering VW's use of defeat devices on its diesel engines."
The Volkswagen case involves about 482,000 vehicles in the United States that were installed with a "defeat device" designed to cheat emissions tests. The vehicles emit as much as 40 times the standard for nitrogen oxides. Volkswagen has admitted that 11 million vehicles worldwide are affected. Several investigations by various government agencies are ongoing.
About one-fifth of the lawsuits against Volkswagen were filed in California, according to various media reports — California is the venue for 100 of the 513 nationwide federal lawsuits.
A spokesperson for Volkswagen announced that the company will "vigorously defend the company in these cases."