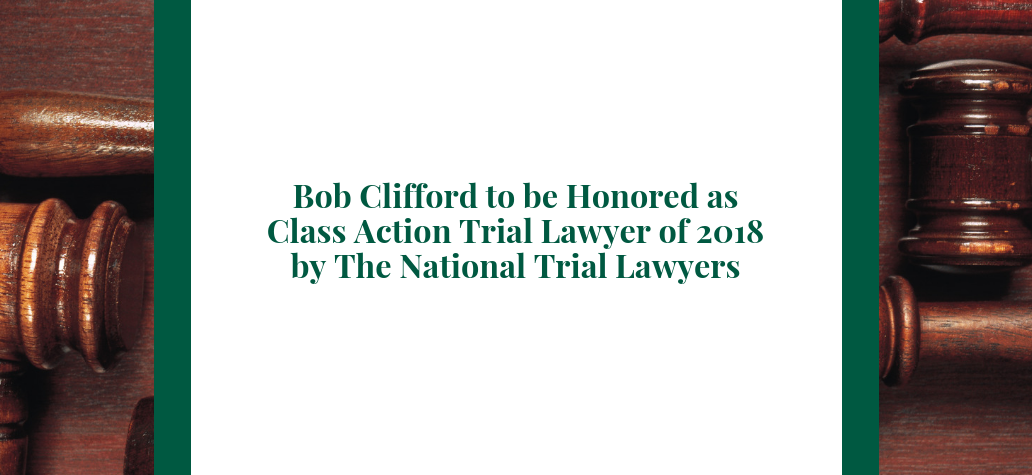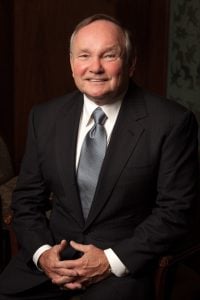 The National Trial Lawyers will be honoring Robert A. Clifford, founder and senior partner of Clifford Law Offices, as the Class Action Trial Lawyer of the Year in Miami Beach, Florida, at its annual summit next week.
The organization, consisting of trial lawyers from around the country, names top trial lawyers in various practice areas who achieved particular excellence during the year. Clifford was named the top spot in the area of class action work for the $250 million settlement he obtained in the case against State Farm Insurance Company.
The National Trial Lawyers organization stated that it is awarding Clifford this honor for the successful conclusion of that case "at the brink of trial" on behalf of "policyholders who claimed the company tried to rig the Illinois justice system to wipe out a $1.06 billion jury verdict from 19 years prior."
In Hale v. State Farm, et al., the class action litigation was being heard in the U.S. District Court in the Southern District of Illinois. The challenge arose initially nearly two decades ago based on litigation that challenged the quoting or specification of aftermarket non-Original Equipment Manufacturer vehicle repair parts in the 1980s and 1990s.
Kristofer Riddle, associate at the firm who assisted on the case, will be accepting the award on Clifford's behalf.
Clifford and other lawyers from around the country in areas such as criminal defense and areas of civil litigation will be honored at a luncheon at the Loews Miami Beach hotel Jan. 21. Keynote speaker at the event will be University of Alabama football coach Nick Saban.
__________
For further information, please contact Clifford Law Offices Communications Partner Pamela Sakowicz Menaker at 847-721-0909.
www.CliffordLaw.com
https://www.cliffordlaw.com/hale-v-state-farm-mutual-automobile-insurance-company/