Bradley Cosgrove, partner at Clifford Law Offices, was inspired to help victims of personal injury at a very young age.
When he was 10 years old, his parents were hit by a truck and suffered very serious injuries. Brad watched his parents work to navigate through the legal system, fighting a large trucking company that would not take responsibility for the careless actions of its driver.
His earliest memory of a courtroom dates back to his mother and father's jury trial in federal court in Chicago. After a jury returned a verdict for Brad's family, he decided that he wanted to be a lawyer to help families who were innocent victims of careless actions of others.
Brad saw firsthand how hard lawyers fight for those who are at the worst point in their lives, with the goal of helping them return their lives back to normal. Brad knows the civil justice system works and how rewarding it is when the result is positive for his clients.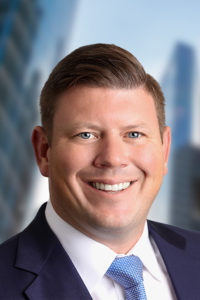 "It can take years, but I enjoy working with my clients and helping them through the difficult process."
-Bradley Cosgrove, partner at Clifford Law Offices.
Brad's success began within a few months after being licensed as a lawyer where he is believed to be the youngest lawyer in Illinois history to have secured a seven figure verdict at the age of 26. He obtained his first million dollar medical malpractice verdict at the age of 27. At the age of 33, Brad obtained his first eight figure verdict while at Clifford Law Offices where he procured a $14 million verdict for a Polish woman who suffered a severe disabling stroke after taking Yasmin for 13 days. In his first year alone at Clifford Law Offices, he obtained nearly $30 million in verdicts and settlements for his clients. He has gone on to obtain a $21.5 million record verdict for a 6-year-old boy who drowned while at a public pool during a summer day camp; and most recently a $101 million record verdict on behalf of a baby who was brain damaged at birth at West Suburban Medical Center in Oak Park which is the largest medical malpractice verdict in the history of Illinois.
If you ask him what his most memorable trial was, he says they all have special meaning in their own way – no matter how big or small. Brad views all of his cases as a challenge and he strives to prove that his clients deserve justice in court with topnotch professionalism and experts.
We are proud to have Brad Cosgrove; a fair, tough and successful advocate for those in need, as partner at Clifford Law Offices.