Erin Clifford, partner at Clifford Law Offices, co-hosted the 2021 Virtual Lawyers Lend-A-Hand Spring Awards Celebration, "Heroes at Work," that honored Illinois Secretary of State Jesse White, recipient of the Marovitz Philanthropic Award, for his decades-long work with the Jesse White Tumblers that helps youth across the city.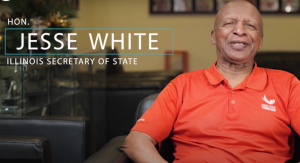 The event, which raised more than $80,000 for programs helping mentor and tutor Chicago area disadvantaged children, also gave the inaugural My Hero Award to Daniel A. Cotter of Howard & Howard for his continuing support of the organization including his raising more than $250,000 through his competitive weightlifting challenges. Access Living received the Thomas A. Demetrio Award of Excellence for its Disability Justice Mentoring Collective that matches disabled youths with trained, caring adults who have a disability or a strong connection to the disabled in an effort to raise the youths' self-esteem, pride and dignity.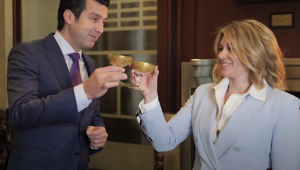 Brian Monico of Hale & Monico co-hosted the Thursday night (April 29) event with Clifford, President of the Lend-A-Hand Board of Directors.
Lawyers Lend-A-Hand to Youth (LLAH) was created by The Chicago Bar Association and the Chicago Bar Foundation in dedication to the lasting memory and generosity of the Honorable Abraham Lincoln Marovitz, a long-time federal judge in the Chicago legal community.
The event was streamed live and can be viewed here: OneCause