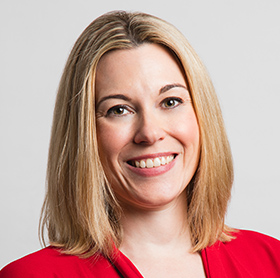 Erin Clifford, partner at Clifford Law Offices and founder of Erin Clifford Wellness and Rockstar Doggy Momma, will wrap up the Illinois State Bar Association's Wellness Series with a final presentation on Thursday, May 26. The program is part of a movement in the legal profession to acknowledge and remedy health and mental health concerns among lawyers and other law professionals stemming from stress, work fatigue, and an imbalanced lifestyle.
In the third part of this series, Erin will discuss the importance of self-care and how you can better manage your stress. Attorneys attending this online seminar will learn:
What the Oxygen Mask Rule is and how it can help your self-care
How to ensure that you're living according to your values
What intentional rest is and how unplugging from technology can help you achieve it
The importance of mindfulness
How maintaining a consistent exercise routine can help manage your stress
What you can do to ensure healthy nutrition throughout your busy schedule
Erin kicked off the series with Part 1, entitled "Food For Thought" on April 14th, sharing her expertise in nutrition, exercise, and healthy lifestyle management as it relates to individuals in the law profession. She provided tips, advice, and strategies to help lawyers improve their physical and mental well-being.
During Part 2 of the series, Erin highlighted the importance of building resiliency and developing a strong foundation to handle physical and emotional difficulties as well as developing a support system to help lawyers through challenging times. She also emphasized how "success" is determined on an individual level, and how to develop your own definition of what success looks like.
In addition to her legal work, Erin holds a certification in Holistic Health Coaching through the Institute for Integrative Nutrition's Health Coach Training Program and works with families, professionals, and corporations to create and maintain healthy lifestyles through nutrition, life, and wellness coaching.
The Wellness Series is presented by the Illinois State Bar Association and Illinois Judges Association and each program will qualify day-of attendees for 1.0-hour MCLE credit, including 1.0-hour Professionalism Responsibility MCLE credit in the following category: Mental Health and Substance Abuse.
To learn more about the program or to register for Part 3 of Erin's Wellness Series, click here.