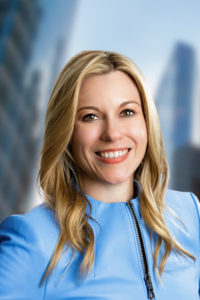 Erin Clifford, partner at Clifford Law Offices, will be speaking on "Sane Lawyering: Building Hardiness in the Provision of Legal Services" at a lunchtime program Thursday, January 16, 2020.
The program, sponsored by the Catholic Lawyers Guild of Chicago, will be held at Clifford Law Offices, 120 N. LaSalle St., 31st Floor, Chicago. Clifford will offer wellness tips on how to help one's self and colleagues thrive personally and professionally amid levels of anxiety, stress, fatigue, and burnout.
Lunch will be served at 11:45 a.m. and the one-hour program will begin at noon with introductory remarks given by Tracy Kepler, Risk Control Consulting Director at Lawyers Professional Liability, CNA Insurance.
Seating is limited.  The program costs $10. Registration is required by contacting CLG Executive Director Nicholas Ramirez at nicholasramirez33@gmail.com.
The program has been approved for one hour of CLE professional responsibility credit for mental health/substance abuse.