Joseph T. Murphy Named Rising Star of The Plaintiffs Bar By The National Law Journal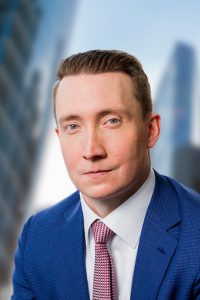 Clifford Law Offices partner Joseph T. Murphy has been selected as a recipient of the Rising Stars of the Plaintiffs Bar award, part of The National Law Journal's 2022 Elite Trial Lawyers annual awards. This recognition goes to a "select group of young lawyers under age 40 who are up-and-comers in the plaintiffs bar."
Lawyers are nominated by peer review and recipients are recognized based on "demonstrated repeated success in cutting-edge work on behalf of plaintiffs over the last 18 months" and possessing a "solid track record of client wins over the past three to five years" according to The National Law Journal.
Murphy joined the firm as a partner in 2022 with extensive experience in law. Prior to working at Clifford Law Offices, he was a Cook County Assistant State's Attorney, Special Assistant U.S. Attorney for the Department of Justice, and Chief of Federal Litigation for the U.S. Army's 101st Airborne Division at Fort Campbell where he served as an active-duty Captain. He also serves in the U.S. Army Reserve.
Congratulations, Joseph!
© 2022 by Clifford Law Offices PC.
To protect you from COVID-19, we are offering a quick & easy remote intake process. Learn more here. Close