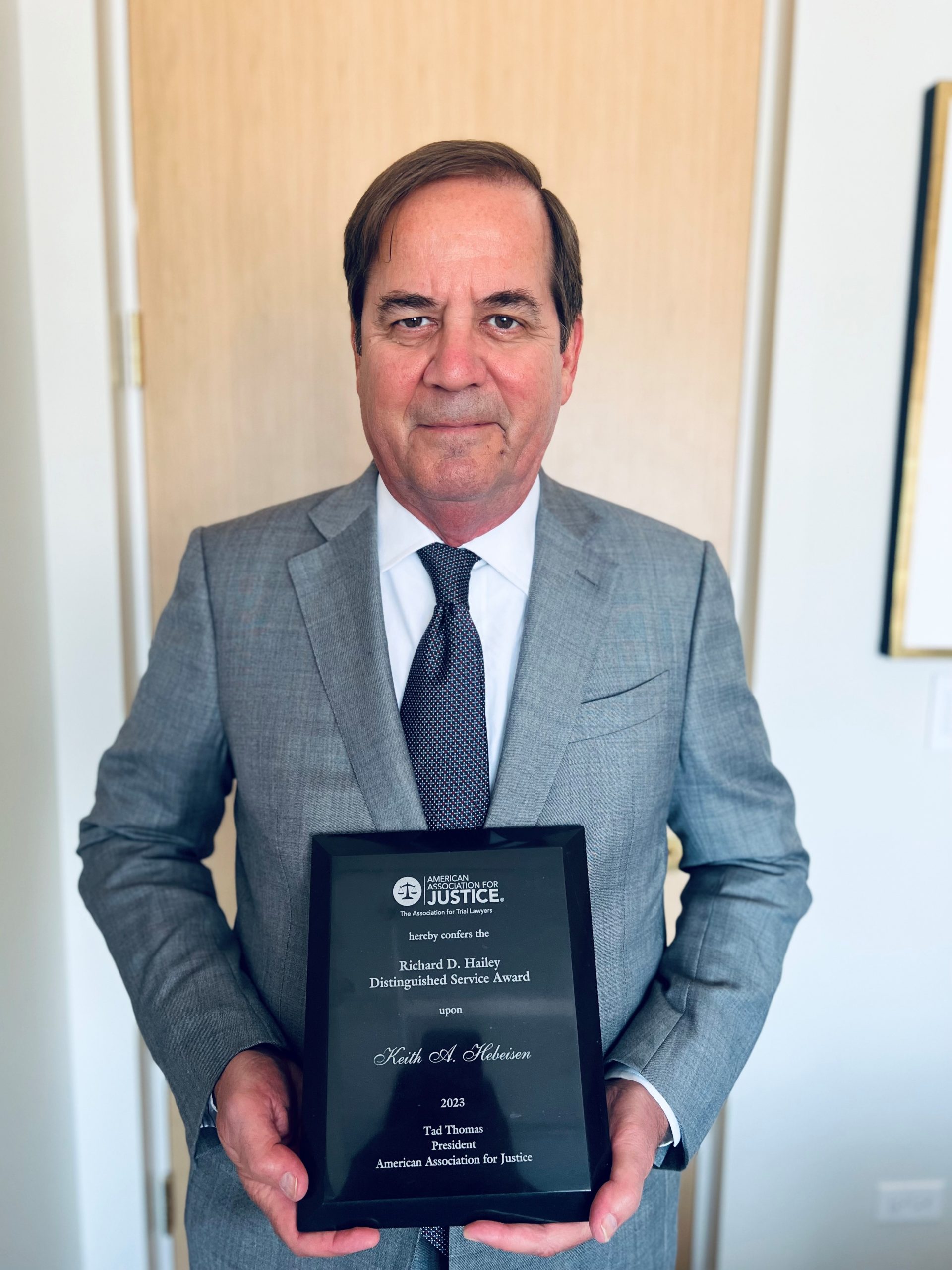 Keith A. Hebeisen, partner at Clifford Law Offices, has been awarded the 2023 American Association of Justice (AAJ) Distinguished Service Award.
Each year, the AAJ honors trial lawyers, affiliates, and advocates who support its fight for justice. The Distinguished Service Award recognizes members of the AAJ Board of Governors who have been of special assistance to the president of the association during the past year. The award was presented during the Board of Governors meeting on Tuesday, July 18, 2023, in Philadelphia.
The American Association of Justice provides lawyers from around the world with exceptional education, unparalleled advocacy, and access to a network of like-minded trial lawyers who have a passion for justice.
"Congratulations Keith! You have an unwavering devotion to the justice system and the clients we serve."
– Bob Clifford, Founder and Senior Partner Clifford Law Offices
A trial lawyer for nearly 40 years, Keith Hebeisen has developed a dedication to the justice system that is apparent in his work and efforts as a medical malpractice attorney. Throughout his career, he has cultivated a matter-of-fact style in the courtroom and a thoroughness in his approach to investigations, preparedness, and delivery of his cases, resulting in countless successful resolutions for his clients.
Congratulations, Keith!