CHICAGO, IL (May 2021) – Five lawyers from Clifford Law Offices have been included as Rising Stars of the Plaintiffs Bar by The National Law Journal.
This is the first year that The National Law Journal is giving special recognition to this "select group of young lawyers under age 40 who are up-and-comers in the plaintiffs bar."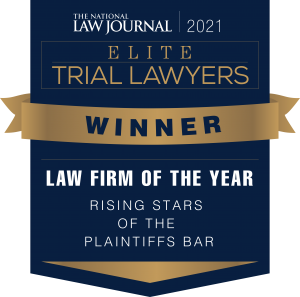 The five Clifford lawyers recognized are:
Lawyers are recognized based on "demonstrated repeated success in cutting-edge work on behalf of plaintiffs over the last 18 months" and possessing a "solid track record of client wins over the past three to five years" according to The National Law Journal.
Congratulations to these five outstanding lawyers.
About Clifford Law Offices
Clifford Law Offices is ranked one of the top Chicago law firms, serving clients nationally and internationally for over 30 years. Our personal injury law firm concentrates on serious personal injury litigation such as for wrongful death, medical malpractice, product liability, premises negligence, transportation liability, and is nationally known for our success in serious legal matters.