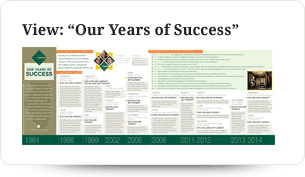 If you need a lawyer, you have likely found yourself wondering "How do I choose the right one?" The answer — choose Clifford Law Offices. Our firm is routinely ranked as one of the top Chicago law firms, and we have been included on U.S. News & World Report's list of Best Law Firms.
Our attorneys have the experience to protect your interests and help you seek fair compensation for your injuries or the loss of a loved one. We concentrate on complex personal injury litigation, including cases of wrongful death, medical malpractice, aviation litigation, product liability, premises negligence and transportation liability. We also handle whistleblower and commercial litigation cases.
If you have a case in one of these areas of law, why are we the right law firm for you? Clients in situations just like yours have come to us from the Chicagoland area and throughout the nation because when you hire us:
You always have an experienced lawyer on your case: Our extensive experience in all kinds of personal injury and wrongful death cases means that we are prepared for all types of situations. We know how to address your case as efficiently as possible and how to maximize the compensation you receive.
You are treated like family: When you retain our services, you become a member of the Clifford Law family. We will fight for you just like we would for our own spouses, children, and other family members.
You receive responsive communication: We want you to be well-informed at all times. We reply as soon as possible to all calls, emails and other correspondence, and we will take the time to answer any questions that you have.
Your case will be taken seriously: We are well-known by opposing attorneys, who understand that Clifford Law is committed to holding wrongdoers accountable for their actions.
Your case is in the hands of a firm other lawyers trust: Other attorneys routinely send their most complex cases to us, and our peers know us as a trusted resource. When you work with us, you are working with the law firm that other lawyers trust with their most complicated issues.
If you would like us to assess your case and help you understand how our services can benefit your claim, please reach out to us online or call (312) 899-9090.