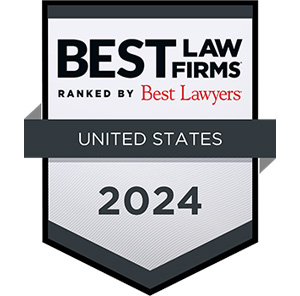 This area of law allows an injured person to sue in a private action called a civil action, known in the legal community as a tort action. A "tort" is a wrong against a person. Any accident or injury against a person can constitute a tort – whether it be in a car accident, the use of a product, or the negligence of a professional. Consulting experienced attorneys like those of Clifford Law Offices can provide information on whether to pursue an action in court. If a loved one is killed in an accident or through negligence, the surviving family members would pursue wrongful death litigation.
View our Personal Injury FAQ page to see our answers to common questions about injury cases. Review our Personal Injury timeline to learn more about the process involved in injury law cases.
Different degrees of fault exist and several elements are necessary to prove in court in order to be successful against the wrongdoer or negligent party in a tort action. It should be noted that more than one person or party may be at fault, and responsibility may be apportioned among all of the wrongdoers. In some instances, the victim may be partly at fault for the tragedy but that does not necessarily mean the person does not have a right to bring a lawsuit. A lawyer can help the plaintiff determine how to discover and prove fault in the suit.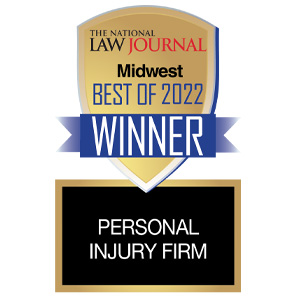 Take, for example, the case of internationally acclaimed violinist Rachel Barton. She suffered severe injuries after being dragged by a Metra train. At first, while Rachel lay in a coma, train officials blamed the young woman for the accident, claiming she was trying to hold on to her violin. That was not the case. Clifford Law Offices filed a lawsuit on her behalf and a jury decided that Rachel was only 4.5 percent to blame. The jury apportioned 95.5 percent of the blame to the railroad for failing to follow safety procedures. The judgment against the train company was reduced by 4.5 percent, making the verdict total $29.6 million. Rachel later received $35 million following a lengthy appeal process while interest accrued on the verdict.
Another case is that of Richard Burke, partner and one of the attorneys at the firm, who obtained a $10.45 million verdict for the family of a pilot killed at Palwaukee Municipal Airport outside Chicago. His Gulfstream IV jet crashed moments after takeoff because a drainage ditch running alongside the runway was not flat and firm to support the plane. In that case, a jury found the airport defendants 90 percent responsible for the crash. The owner of the aircraft was found 5 percent liable and the pilot was apportioned 5 percent liability.
An Attorney Will Seek Damages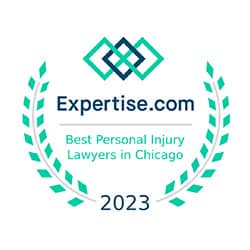 If the lawyers working on a case are successful, the person who is injured can recover money damages. These damages can be for a number of reasons: medical bills, lost income, future medical bills and care, and other economic damages that are incurred. In addition, the law firm may be able to recover what is termed non-economic damages. These are damages that may be difficult to quantify, but nevertheless, are very real: pain and suffering, disfigurement, and loss of consortium. Keep in mind there is a deadline in filing cases known as a statute of limitations. These statutes vary and it takes an experienced law firm to examine the facts and the law to determine the limitations period that applies in each case.
Our Most Successful Cases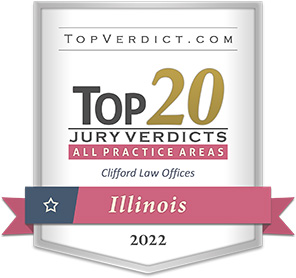 Clifford Law Offices represents many people in legal actions through its experienced litigation team. Robert Clifford has been practicing in this area of law for 40 years, and the attorneys at his firm have experience in the area of injury litigation. The law firm's goal is to obtain a fair and just result. The only way the civil justice system can do so is through financial compensation. The lawyers at the firm are dedicated to finding answers to its clients' questions and obtaining a just solution to the matter.
For example, the firm obtained a $112 million verdict for two workers who were burned in a grain bin explosion in downstate Illinois. Robert Clifford obtained a $15.8 million verdict for a 12-year-old girl who was severely injured when a YMCA van struck her at an intersection when she tried to cross the street after school. Keith Hebeisen, partner at the firm, obtained a $6 million settlement on behalf of an infant who suffered significant and permanent injuries at birth when a Chicago hospital deprived her of oxygen during delivery and experts concluded that a cesarean section should have been performed. The law firm represents a number of people who have been injured in the fire at the Cook County Administration Building. Also, Robert Clifford obtained a $28.3 million verdict on behalf of a 70-year-old woman who survived the crash of United Airlines Flight 232 that cartwheeled down the runway at Sioux City, Iowa. Her husband, seated beside her, died in the crash.
Clifford Law Offices has Experienced Chicago Attorneys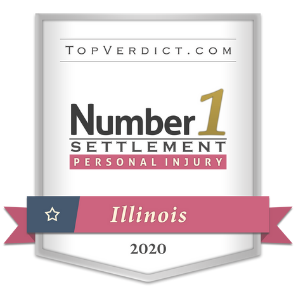 Clifford Law Offices is a Chicago law firm that regularly handles complex damage cases, including claims for personal injury and wrongful death arising out of aviation, transportation, trucking, medical negligence, product liability and premises liability claims as well as whistleblowing and commercial fraud litigation.
We look forward to putting our Illinois attorneys' experience to work for you. Because they can be complex cases, it is important to select an attorney in Illinois who has experience. To contact us, fill out the form on your right and email us with some details about your case and a convenient time for us to call. You can also call us at (312) 899-9090 if you are in the Chicago, Illinois area.
Click here to learn more about Clifford Law Offices and click here to review recent judgments and settlements by our Chicago personal injury lawyers.
Anatomy of an injury case