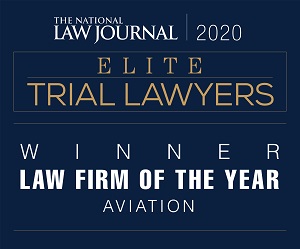 General aviation, including small private, commercial and corporate flights, account for almost half of overall flight hours in the United States. The variety of aircraft type and particular operational demands make this an immensely complex area of aviation litigation.
Small planes and corporate or chartered jets harbor hazards that are particular to their unique flight profile, operating procedure and aircraft type. According to statistics complied by the National Transportation Safety Board (NTSB), the governmental department tasked with investigating airplane crashes, flights in the general aviation category have a higher percentage of fatal accidents per 100,000 flight hours. Fatal aviation accidents and incidents per 100,000 flight hours in general aviation average to 1.45 over the last 20 years as compared to an average of .017 when using the same computation for U.S. commercial air carriers.
Click here to download our Aviation Brochure.
What Makes A Small Plane Crash Unique?
The characteristics specific to small planes require crash investigators to call on a different set of skills to evaluate the causal factors in the crash. Moreover, these same characteristics may necessitate small plane crash attorneys to alter their tack from the strategy they would employ in a mass commercial plane crash. What remains the same, across all plane crash cases, is that the law firm representing the victims possesses the resources and experience to thoroughly investigate all potential causes of the accident on behalf of its clients.
The search for the cause of a small plane crash versus a major mass commercial plane crash is where the complexity of general aviation crash cases becomes apparent. Personnel experience, aircraft maintenance and record-keeping may exist with less operational rigor than in the general aviation category, this despite these planes having a greater number of take offs and landings because of the shorter distances they travel in flight. So while the same causes, structural defects, pilots' errors, maintenance deficiencies, design defects, air traffic safety controller decisions, and a host of other factors are often responsible, these additional difficulties in the investigation are compounded with the existing hurdles in any plane crash case. The wreckage of a plane crash impact will usually obscure the cause of the accident as well.
Small Plane Crash Expertise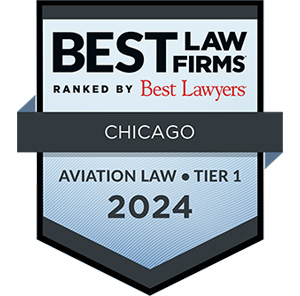 For all of these reasons it is imperative that small plane crash victims and their families retain the services of experienced plane crash attorneys with an aviation accident law firm that has the extensive resources required to usher a complex aviation case from its initial stages to a satisfactory resolution. Clifford Law Offices, one of the nation's most experienced aviation law firms, have represented many families in their pursuit of answers and a resolution to small plane crash cases.
Please visit our Record of Justice to read more about specific aviation cases.
Our Small Plane Crash Litigation
Zlin 242L plane crash
Clifford plane crash lawyers represented the widow of popular Chicago radio personality Bob Collins, who was killed when a student pilot's airplane crashed into his small aircraft while he was landing. A three-week trial in Federal Court in Chicago was held February, 2007.
Gulfstream IV jet crash
Aviation lawyer Richard Burke obtained a $10.45 million verdict in 1996 following a five-week trial on behalf of the family of a pilot who died when a private Gulfstream IV jet crashed. He also obtained a $13.5 million settlement on behalf of a passenger killed in the same aircraft accident.
Twin-engine Cessna crash
A financial advisor died, leaving behind a wife and two small children, when a twin-engine Cessna crash-landed in Illinois, erupting into a fireball. Our plane crash attorneys are looking for answers in this terrible 2006 aircraft accident at Palwaukee Airport outside Chicago.
Chalk seaplane crash
A Chalk seaplane burst into flames after takeoff from Miami in 2005 and plunged into the water. All 20 people aboard, on their way to the Bahamas, died. The aviation accident law firm negotiated a confidential settlement on behalf of one of the plane crash victims.
Challenger jet crash
In 2004, Dick Ebersol, NBC Sports Chairman, was traveling with his sons in a chartered Challenger jet. The airplane crashed just after takeoff from a regional airport in Colorado, killing his 14-year-old son, Teddy. Mr. Ebersol's older son Charlie dragged his father out of the fiery wreck. The aviation law firm filed a lawsuit in Connecticut in 2006.
Small plane crash
A mother of six children and her husband were victims of a small plane crash in Woodruff, Wisconsin, in 2003. Our plane crash attorneys obtained a settlement of $750,000 for the family.
Turboprop plane crash
A small turboprop airplane crashed in Illinois in 2003 when the aircraft stalled during a training flight. We represented a certified instructor who died in the airplane accident.
Piper aircraft crash
Aviation accident lawyer Richard Burke obtained a $6.8 million verdict as a result of a Piper aircraft crash in northwest suburban Schaumburg, Illinois on behalf of a Plainfield woman who suffered injuries as a passenger when the plane ran out of gas. The National Law Journal recognized this success as the "Verdict of the Week" in May, 2002.
Small Charter Fishing Plane Crash
A small charter fishing plane crashed in Canada, killing four men. Clifford Law Offices represented the family of one of the deceased, a 41-year-old man from Geneva, Illinois, recovering a $4.2 million settlement.