Many Americans suffer injuries from defective or damaged products every year. We trust that the products we use are safe, but defects in design and manufacturing or negligence in safety standards can lead to serious injuries; some can be life-altering or even fatal. If a defective product injures you, talk with a Chicago product liability attorney from Clifford Law Offices. Our attorneys have decades of experience representing clients in product liability lawsuits, winning millions for our clients.
When you work with our firm, we ensure open communication and dedication to your case. We treat our clients like family and work hard to ensure they receive fair compensation after a product liability claim.
Navigate This Page
Illinois Product Liability Lawsuits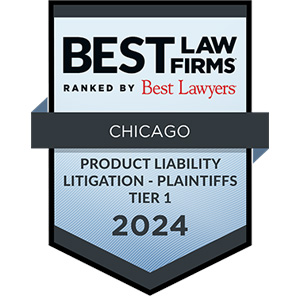 In Illinois, product liability refers to the legal responsibility of a product manufacturer, distributor, producer, or other entity to ensure its products are safe to use and consume. The responsible party must pay compensation to a victim if a product causes injury to an individual. Any member of the chain of production may bear liability for injuries suffered from the product.
You can file three types of product defect claims:
Breach of warranty is applicable to products that do not perform their designed functions, thus violating their warranty agreements.
Strict liability is applicable to defective products that may cause injury, such as heavy machinery and power tools.
Negligence applies to those involved in making or selling the product, such as vendors, distributors, or manufacturers. If a product is defective, manufactured poorly, and/or the responsible parties fail to warn customers of a defect, this is negligence.
Illinois law applies a statute of limitations to product liability lawsuits. If your claim relates to a personal injury lawsuit, you have two years from the date of the incident to file. If your claim relates to property damage, you have five years from the date of the incident to file.
By filing a product liability lawsuit, you can claim possible damages for medical expenses, pain and suffering, lost wages, property damage, and other costs related to your injuries.
How to Prove Liability in Product Liability Lawsuits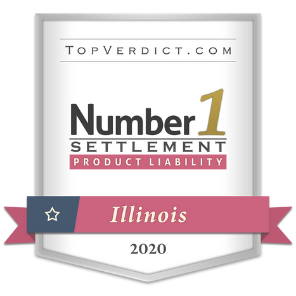 Each product defect claim contains a different set of liability conditions that you and your attorney will have to prove, some of which include:
For implied warranty breaches, proof must exist that you made known to the seller your purpose for purchasing the product and that you relied on the seller's skill or judgment to select or furnish the product.
For express warranty breaches, there must be proof that the seller asserts a fact about the product that you do not know.
For strict liability lawsuits, there must be proof of the existence of at least one of the following conditions:
The manufacturer defectively designed and produced the product.
The manufacturer, distributor, or vendor failed to warn you of a defect.
The product was in an unreasonably dangerous or defective condition when it left the manufacturer.
For negligence lawsuits, there must be proof that:
The manufacturer owed you a duty of care
The manufacturer breached this duty of care
The manufacturer's breach of duty caused your injury
That your injury was foreseeable
That you suffered a compensable injury
It is not easy to prove liability in product liability lawsuits. If the manufacturer does not settle immediately, its legal team may attempt to prove you were partly at fault. They may say that you used the product incorrectly, leading to your injury. They are less likely to assign fault to you with representation from an attorney skilled in product liability to help you.
Contact A Chicago Defective Product Attorney at Clifford Law Offices Today
Did a defective product injure you? Are you thinking of filing a product liability lawsuit? Our award-winning Chicago firm has decades of experience fighting to recover fair compensation for our clients. Contact us today to schedule a free case review with a product liability lawyer.