Consumer Litigation and Class Action Attorney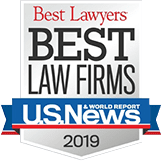 Class action lawsuits and whistleblower cases are among the most complicated types of legal claims. If you find yourself facing either of these issues, as a potential member of a class action or as someone who wishes to expose fraud via a whistleblower claim, you likely have many questions swirling around in your mind.
At Clifford Law Offices, we are happy to answer those questions for you and to stand by your side during either of these complicated types of cases. We have helped many clients in Chicagoland and throughout the nation navigate these cases, all while doing everything we can to keep the legal process as stress-free as possible for them. Our successes in these complex cases includes an $85 million whistleblower settlement against Medline (a large national supplier of medical products) for illegal kickbacks.
Questions we are commonly asked about class action claims and whistleblower actions include:
Class Actions
I have heard about a class action lawsuit for a product I bought or a service I used – what should I do?
I received a notice of a class action lawsuit – is it real?
I was affected by a data breach – such as when Advocate Medical's private medical data was hacked – do I have a case?
I was harmed by misbranded or mislabeled products – are there class action cases for this type of issue?
My products are falling apart – such as Pella windows deteriorating – can I recover anything?
Whistleblower
Whistleblowers are protected – it is illegal for employers to retaliate against whistleblowers.
Whistleblowers can receive up to 30 percent of the amount of money recovered on behalf of the government.
Surveys conducted in recent years show that barely more than 60 percent of those who observed reportable workplace misconduct actually reported it, and even fewer pursued whistleblower claims despite having the right to do so. These same surveys indicated that employer pressure and fear of retaliation were the main reasons for this reluctance, even though these actions are illegal and are themselves reportable.
To learn more about these issues, we encourage you to view our pages on these topics and then reach out to our firm. You can also read our blog posts on class actions to learn more about this area of the law. Our consumer protection and whistleblower practice groups are here for you, and our attorneys are prepared to hear your story.