Click here to view the 2015 webinar
*Please note: the recorded webinar is not approved for CLE.
Conflicts of interest can bedevil both litigators and transactional lawyers. The relevant rules seem complicated and highly technical, and the decisions interpreting them sometimes give inconsistent guidance. But get it wrong and you can face discipline, disqualification or a civil lawsuit. This two-hour program will give practical advice about how to handle conflicts of interest: When are you barred from representing multiple clients or appearing adversely to a current or former client? When is the representation permitted with the clients' informed consent, and how should consent be obtained? How do courts handle alleged conflicts when they are raised in disqualification motions? Which conflicts are the most frequent subject of disciplinary decisions and lawsuits – and how can they be avoided? Clifford Law Offices, a CLE provider, has been offering a two-hour free program for the past eight years for lawyers across the state. Robert A. Clifford, senior partner at the firm, will serve as moderator of the program that has been approved for two hours of professional responsibility credit by the Illinois Commission on Professionalism.
MCLE Information: Clifford Law Offices is an accredited Illinois MCLE provider. This program has been approved for 2.00 hours of professional responsibility credit in Illinois.
Date: Thursday, Feb. 19, 2015
Time: 2:30-4:30 p.m.
Place: DePaul University College of Law, DePaul Center, 1 E. Jackson Blvd., Room 8005, Chicago, IL
Moderator:
Robert A. Clifford, Senior Partner, Clifford Law Offices

He was named by Chicago Magazine as one of the 100 Most Powerful Chicagoans in 2013 and was named the 2012 Chicago Lawyer Person of the Year based upon his trial accomplishments, his contributions to the legal community and to the Chicago area. He is founder of Clifford Law Offices, a nationally recognized personal injury law firm in Chicago concentrating in aviation, transportation, personal injury, medical negligence and product liability law. The National Law Journal named the firm one of the Top 10 Litigation Boutiques in the country for 2012. Mr. Clifford served as President of the Chicago Bar Association in 2011-12, serving the 25,000-member group with initiatives that promoted the bar, the bench and the Chicago community. He has been inducted into the International Society of Barristers, the Inner Circle of Advocates and the American Law Institute, a group of 3,000 prominent judges, lawyers and academics from around the world who are selected on the basis of professional achievements in the law.
In 2011, Mr. Clifford was elected to a third term as the Illinois State Delegate to the House of Delegates of the American Bar Association.  Mr. Clifford is Past President of the Illinois Trial Lawyers Association and a Past President of the Chicago Inn of Court. He has been inducted into the American College of Trial Lawyers, the International Academy of Trial Lawyers and the National Judicial College. He is a member of the Illinois Supreme Court Committee on Civility, which was established to discover and promote ways to promote civility among lawyers. He also sits on the Board of Directors of WTTW, Chicago's public television station, where he sponsors closed captioning.
As a successful aviation Accident attorney, Mr. Clifford consistently garners multi-million dollar settlements and verdicts in aviation litigation. He has represented those injured or killed in nearly every major commercial airline crash in the U.S. in the last three decades. He served as liaison counsel for the property damage claims in the 9/11 destruction of the World Trade Center, which settled for $1.2 billion. These complex cases were brought on behalf of insurance companies and business interests from around the globe who suffered financial losses after the collapse of the Twin Towers.  He was recently recognized with a Jury Verdict Reporter Award for an $85 million settlement in a qui tam case in which he was among the firms representing the whistleblower.
Read Robert A. Clifford's Full Bio
Panelists:
Honorable Virginia M. Kendall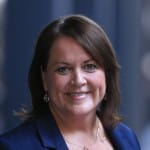 Judge Kendall was appointed to the United States District Court for the Northern District of Illinois in January, 2006. She is a former member of the Judicial Conference of the United States Codes of Conduct Committee, and has sat by designation with the Seventh, Ninth, and Federal Circuit Courts of Appeal. At the time of her appointment, she was serving as a Deputy Chief of the United States Attorney's Office in Chicago, where she had been working as a prosecutor for more than ten years.
Judge Kendall is the co-author of Child Exploitation and Trafficking: Examining the Global Challenges and the U.S. Responses, (Rowman & Littlefield Publishers, Inc., 2011), with T. Markus Funk, Foreword by The Hon. Richard A. Posner. She teaches law at University of Chicago School of Law, Northwestern University Law School, and Loyola University School of Law. Judge Kendall is the author of several law journal articles on a variety of topics, including child molestation statutes, human trafficking, and community reform projects. She currently lectures extensively in the areas of human trafficking, child exploitation, electronic discovery, internet and computer investigations, intellectual property case management, ethics, and victims' rights. Judge Kendall has traveled through the State Department and Lawyers Without Borders and other organizations to Kenya, Zambia, Liberia, Italy, India, Thailand, and Cyprus to teach judges about public corruption, crimes against women and human trafficking. Judge Kendall received her Bachelor of Arts and Master of Arts degrees from Northwestern University and her J.D. from Loyola University School of Law.
Bruce A. Green

Bruce A. Green is the Louis Stein Professor at Fordham Law School, where he directs the Louis Stein Center for Law and Ethics.  He teaches and writes primarily in the areas of legal ethics and criminal law, and is involved in various bar association activities.  Currently, Professor Green is a Council member and past chair of the ABA Criminal Justice Section, serves on the Multistate Professional Bar Examination drafting committee, and is a member and past chair of the NY State Bar Association's Committee on Professional Ethics.  He previously served on the ABA Standing Committee on Ethics and Professional Responsibility, was the Reporter to both the ABA Task Force on Attorney-Client Privilege and the ABA Commission on Multijurisdictional Practice, and co-chaired the ethics committee of the ABA Litigation Section and Criminal Justice Section.  Since joining the Fordham faculty in 1987, Professor Green has engaged in various part-time public service, including as a member of the NYC Conflicts of Interest Board, as a member of the attorney disciplinary committee in Manhattan, as Associate Counsel in the office of the Iran/Contra prosecutor, and as a consultant and special investigator for the NYS Commission on Government Integrity.  Previously, Professor Green was a federal prosecutor in the Southern District of New York, where he served as Chief Appellate Attorney, and he was a judicial law clerk to Justice Thurgood Marshall and Circuit Judge James L. Oakes.