Click here to view the 2017 webinar
*Please note: the recorded webinar is not approved for CLE.
Social media is now part of the fabric of practicing law. There are ethics opinions galore and not all of them are consistent. Courts are grappling with difficult issues of preservation of, or access to, information on social media sites, and even the more difficult issues of jurors who live on their mobile devices. Gumshoe detective work on witnesses and jurors is running up against professional misconduct concerns. And lawyers and judges themselves are sometimes the ethical focal point by their use of social media websites. The Illinois Supreme Court has appointed a commission that is looking into formulating rules to cover this area with a report expected in 2017, but before then, our panel will give you a number of important insights on how you should – and should not – conduct yourself consistent with your obligations under the rules of professional conduct.
*MCLE Information: Clifford Law Offices is an accredited Illinois MCLE provider. This program has been approved for 2.00 hours of professional responsibility credit in Illinois.
Date: Thursday, Feb. 16, 2017
Time: 2:30-4:30 p.m.
Place: DePaul University College of Law, DePaul Center, 1 E. Jackson Blvd., Room 8005, Chicago, IL
Moderator:
Robert A. Clifford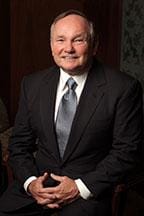 Bob Clifford and Clifford Law Offices are significantly involved in complex mass tort and class action cases on behalf of thousands of plaintiffs in actions that have been national front page news. Indeed, Bob and his firm enjoy a reputation of being viewed as a leader of consumer advocacy, to whom people come when a problem of significant magnitude arises. Bob was named as the top attorney in the Chicago metropolitan area in Plaintiffs' Mass Tort Litigation/Class Action work in 2016. The firm represents more than 2,000 consumers in the Volkswagen emissions scandal litigation. Bob also serves as lead counsel on behalf of over 2,000 patients in a data breach case filed in state court against Advocate Medical Group, Illinois' largest healthcare system, involving more than four million patients and is reportedly the largest healthcare date breach in the nation's history. In addition, Bob was recently selected as co-lead counsel in a class action filed against Pella Windows Corporation, a nationwide window manufacturer and distributor, which has been hotly contested litigation since 2006. U.S. District Court Judge James B. Zagel of the Northern District of Illinois appointed Clifford "as class counsel for his demonstrated skills in the field." Bob is also co-lead counsel in the Herbal Supplements class action, which claims certain store-brand brand supplements contain contaminants instead of herbal ingredients. More recently, the lead plaintiff in the NCAA concussion litigation retained Clifford Law Offices to represent him and to advocate on his behalf for those similarly situated.
Bob is particularly proud that his firm is consistently able to handle complex cases and has totaled more than $2 billion in verdicts and settlements in its near 30-year history. This is particularly impressive given that Clifford Law Offices has always been a small-to-mid-sized firm, having 13 partners and seven associates. Some of Bob's most notable cases include that involving the deaths and injuries of those trapped in a smoky stairwell during the fire of the Cook County Administration Building in 2003. Changes were made in the 911 response system in high rises as a result of that tragedy and the ensuing investigation. Bob and the firm also took the lead in the $70 million global settlement on behalf of those who were injured or killed in the collapse of scaffolding negligently hung at the John Hancock Center. The victims included two young women who were killed in the front seat of their car with their mothers, who were severely injured and who witnessed their horrific deaths from the back seat. Probably Bob's most notable case is the $29.6 million verdict he received for Rachel Barton, an internationally acclaimed violinist, whose legs were amputated, when she was caught in the door of a Metra train as she was trying to board.
In 2014, Bob was the lead negotiator in the $1.2 billion dollar settlement of numerous 9/11 property damage claims following the collapse of the Twin Towers in New York. Perhaps the most significant outcome of this litigation is that Clifford Law Offices, through Bob's efforts, was able to change the law regarding the limits of subpoena power in federal cases. Congress required all 9/11-related cases to go to trial in Manhattan, which meant subpoena power extended only 100 miles from the courthouse. A key witness on a ticket agent lived about 300 miles away. Clifford spearheaded a change with congressional leaders and a national law was passed that extended that judge's national subpoena power in that case, a significant accomplishment that allowed key testimony to be heard. Most recently, in March of 2015, he was lead counsel in a trial against Yellow Cab that resulted in a $25.9 million verdict on behalf of a lawyer who was injured in the back seat when the van crashed into a concrete barrier
Perhaps his greatest successes have been in the field of aviation. Bob has represented those injured or killed in every major domestic airline crash over the past three decades. He has consistently garnered multi-million dollar settlements and verdicts in aviation litigation. To name but a few, Bob has represented the families of loved ones aboard the Comair runway crash in Lexington, Kentucky of 2006, as well as families of victims of the Colgan Air Crash in Buffalo, New York in 2009, the Southwest Airlines crash at Chicago Midway Airport in 2005, and the families of victims aboard the Alaska Air crash in San Francisco of 2000.
Bob is constantly giving back to the profession through his frequent lecturing and continuing education programs. In the last year, he spoke at several high-profile programs, including a program on closing arguments at the ABA's Annual meeting, a mock trial with Chicago attorney Dan Webb involving the criminal "re-trial" based on the sinking of the S.S. Eastland (a pleasure ship that sank in the Chicago River 100 years ago and that killed 844), as well as a program in England entitled "Where Would You Try a Case? A Live Action Primer on Trial Skills in the U.S. and the U.K." to mark the 800th anniversary of the signing of the Magna Carta. In April of 2016, Bob donned his fedora in a portrayal of Al "Scarface" Capone during the mock trial of the famed Chicago gangster, as part of the ABA's Chicago meeting. The firm also sponsors an annual continuing legal education program that offers two hours of free professional responsibility/ethics credit to lawyers across the state. Now in its ninth year, registration for the program approaches 4,000 and is believed to be the largest single CLE program in the state. In last year's program, Bob Clifford moderated a three-member panel on "The Ethics of Pre-Trial and Trial Work."
Bob is also incredibly active in the American Bar Association and Chicago Bar Association, having been President of ABA's Section of Litigation as well as president of the CBA. He has also served as President of the Illinois Trial Lawyer's Association and the Chicago Inn of court. Bob has been inducted into the International Academy of Trial Lawyers, American College of Trial Lawyers. He is a member of the American Association for Justice, the International Society of Barristers and the Inner Circle of Advocates. Additionally, Bob has been selected to be a member of the National Judicial College, a select assembly of legal and corporate leaders from across the country who are dedicated to furthering the education and training of judges. Bob was also appointed a member of the Illinois Supreme Court Committee on Civility, which was established to discover and promote appropriate ways to promote civility among Illinois lawyers. He also was elected to be a trustee of the Supreme Court Historical Society, a non-profit organization supporting historical research and publications of the Supreme Court of the United States. Currently, he serves on the Board of Overseers of the Rand Institute for Civil Justice, a California-based think tank, as well as on the American Bar Foundation, as Chair of the ABA's Fund for Justice and Education. He is also on the Board at SUNY Buffalo Law School's Advocacy Institute.
Bob has received many accolades in recognition of his excellence. Bob received the 2014 American Inns of Court Foundation Professionalism Award from the Seventh Circuit Judicial Conference. He was also named one of Chicago Magazine's Top 100 Most Powerful Chicagoans in 2013, 2014, 2015, and 2016, alongside the Mayor of Chicago and the Governor of Illinois. Martindale-Hubbell has given Bob and five of his law partners a perfect "5" rating. The firm was named to the National Law Journal's "Hot List" as one of the 10 Top Litigation Boutiques in the country in 2013, an honor that is most humbling. Best Lawyers has given the firm a Tier 1 ranking from the oldest legal peer-review organization. Bob was again named in 2016 as the top Leading Lawyer in Illinois as well as one of the top Super Lawyers in the state.
Bob believes in giving back to the community, and to that end, has endowed the first Chair on Tort Law and Social Policy to his alma mater, DePaul University College of Law. This generous gift provides for an annual symposium where academicians, lawyers, and judges from across the country gather to speak on a timely topic dealing with the relationship between tort law and societal needs. He also sits on the Board of Directors of WTTW, Chicago's public television station, where he sponsors its closed captioning and is immediate past Chair of the Naples Children and Education Fund, a non-profit dedicated to helping underserved and at-risk youth in Collier County, Florida.
Read Robert A. Clifford's Full Bio
Speakers:

Mark C. Palmer is the Professionalism Counsel of the Illinois Supreme Court Commission on Professionalism. Mark strives to serve judges, attorneys, law students and people of the State of Illinois with a dedication to the quality of justice and the rule of law.
As Professionalism Counsel, Mark leads professionalism programming through the statewide mentoring program, collaborating with stakeholders from Galena to Cairo. Mark also supports the development and delivery of educational programming to lawyers and in law schools, and performs outreach across the state on behalf of the Commission.
Prior to joining the Commission, Mark was in private practice at the Champaign law firm Evans, Froehlich, Beth & Chamley where his law practice focused on areas including commercial litigation, municipal law, banking law, and creditor's rights, among others. He represented private and appointed clients in both civil and criminal cases in state and federal courts.
Mark continues his work as an Adjunct Professor at the University of Illinois College of Law in its trial advocacy program and as a Trial Teams' Coach since 2009. Additionally, he has trained hundreds of law enforcement officers in Illinois at the University of Illinois Police Training Institute, lecturing on topics such as use of force and police liability.
Mark received his undergraduate degree from the University of Illinois at UrbanaChampaign and his law degree from The John Marshall Law School. He is active in numerous bar and civic organizations including as an assembly member for the Illinois State Bar Association and as the chair of the Public Interest Law Initiative (PILI) 6th Judicial Circuit Pro Bono Committee.
John M. Barkett

Mr. Barkett is a graduate of the University of Notre Dame (B.A. Government, 1972, summa cum laude) and the Yale Law School (J.D. 1975) and served as a law clerk to The Hon. David W. Dyer on the old Fifth Circuit Court of Appeals. Mr. Barkett is an adjunct professor of law at the University of Miami School of Law. He is also the recipient of one of the 2011 Burton Awards for Legal Achievement honoring lawyers for distinguished legal writing. Mr. Barkett has been a member of the Advisory Committee for Civil Rules of the Federal Judicial Conference since 2012, and was a member of the American Bar Association Standing Committee on Ethics and Professional Responsibility in 2014 and 2015.
Mr. Barkett has, over the years, been a commercial litigator (contract and corporate disputes, employment, trademark and antitrust), environmental litigator (Comprehensive Environmental Response, Compensation and Liability Act, Resource Conservation and Recovery Act and toxic tort), and, for the past several years, a peacemaker and problem solver, serving as an arbitrator, mediator, facilitator, or allocator in a variety of environmental, commercial, or reinsurance contexts. He is a certified mediator under the rules of the Supreme Court of Florida and the Southern and Middle Districts of Florida and a member of the London Court of International Arbitration and the International Council for Commercial Arbitration, and serves on the American Arbitration Association and International Centre for Dispute Resolution roster of neutrals, the Conflict Prevention and Resolution Institute for Dispute Resolution's "Panel of Distinguished Neutrals," and the National Roster of Environmental Dispute Resolution and Consensus Building Professionals maintained by the U.S. Institute for Environmental Conflict Resolution. He has served or is serving as a neutral in scores of matters involving in the aggregate more than $4 billion. He has conducted or is conducting commercial domestic and international arbitrations under American Arbitration Association, London Court of International Arbitration, International Centre for Dispute Resolution, United Nationals Commission on International Trade Law, and Conflict Prevention and Resolution rules and has conducted ad hoc arbitrations. In November 2003, he was appointed by the presiding judge to serve as the Special Master to oversee the implementation and enforcement of the 1992 Consent Decree between the United States and the State of Florida relating to the restoration of the Florida Everglades. He also consults with major corporations on the evaluation of legal strategy and risk in commercial disputes, conducts independent investigations where such services are needed, and works with other lawyers on questions of legal ethics.
Mr. Barkett has published two books, E-Discovery: Twenty Questions and Answers, (Chicago: First Chair Press, 2008) and The Ethics of E-Discovery (Chicago: First Chair Press, 2009). Mr. Barkett has also prepared analyses of the Roberts Court the past six years, in addition to a number of other articles on a variety of topics. He is the author of Ethical Issues in Environmental Dispute Resolution, a chapter in the American Bar Association publication, Environmental Dispute Resolution, An Anthology of Practical Experience (July 2002) and the editor and one of the authors of the American Bar Association's Section of Litigation's Monograph, Ex Parte Contacts with Former Employees (Environmental Litigation Committee, October 2002).
Mr. Barkett is a Fellow of the American College of Civil Trial Mediators, the American College of Environmental Lawyers and the College of Commercial Arbitrators and also a former member of the Council of the American Bar Association Section of Litigation. At the University of Miami Law School, Mr. Barkett teaches two courses, "Environmental Litigation" and "E-Discovery." Mr. Barkett has been recognized in the areas of alternative dispute resolution or environmental law in a number of lawyer-recognition publications, including Who's Who Legal (International Bar Association); Best Lawyers in America (National Law Journal); Legal Elite (Florida Trend), Florida Super Lawyers, and Chambers USA America's Leading Lawyers. In 2013, Best Lawyers selected him as "Environmental Lawyer of the Year" in Miami.
Judge Lynn M. Egan

Judge Lynn M. Egan became a Cook County Circuit Court judge in 1995 and has served in the Law Division for over 19 years. She has presided over high volume motion calls, an Individual Commercial Calendar, an Individual General Calendar and bench and jury trials.
She is currently the only Cook County judge assigned to a General Individual Calendar in the Law Division, which includes every type of case filed in the Division, specifically including personal injury actions such as medical & dental malpractice, product liability, infliction of emotional distress, defamation/slander, premises liability, construction & motor vehicle Accidents, as well as commercial disputes such as breach of contract, fraud, conspiracy, breach of fiduciary duty, wrongful termination, employment discrimination and legal & accounting malpractice. She manages these cases from time of filing until final disposition, including all motion practice, case management, settlement conferences and trials. Additionally, Judge Egan is committed to assisting parties with the voluntary resolution of cases. As a result, hundreds of cases pending on other judges' calls in the Law & Chancery Divisions & the Municipal Districts are transferred to Judge Egan each year for settlement conferences and she has helped facilitate settlements totaling over 250 million dollars.
Judge Egan has also served as a member of several Illinois Supreme Court Committees, including the Executive Committee that oversees all Illinois Supreme Court committees, Discovery Procedures Committee, Civil Justice Committee, which is evaluating the civil jury trial system including juror conduct, and Education Committee. She has also been a faculty member at dozens of judicial seminars throughout the state, including the annual New Judges' Seminar, regional conferences and the mandatory Education Conference. She has authored numerous articles on subjects such as discovery, requests to admit, restrictive covenants, Day-In-The-Life films, directed verdicts, jury selection & instructions, Dead Man's Act, Supreme Court Rule 213, expert witnesses, reconstruction testimony, court-ordered medical exams, attorney-client/work product privileges, sanctions and damages. She also serves as a mentor for new judges and was recently appointed to the Illinois Courts Commission, a seven-member panel responsible for rendering final decisions on matters of judicial discipline.
Judge Egan has served on Bar Association committees and Boards of Directors and has been a frequent speaker at Bar Association seminars. She has taught law school classes and judged trial & appellate advocacy competitions. In 2012, she became a registered CLE provider through the Illinois MCLE Board and provides free CLE seminars for attorneys and judges every month. Since her monthly seminar series began in August 2012, Judge Egan has awarded over 10,000 hours of CLE credit to Illinois attorneys.
Prior to joining the bench, Judge Egan was an equity partner at Hinshaw & Culbertson, where she focused her practice on medical negligence cases. In addition to trial work, she argued before the Illinois Supreme Court on a matter of first impression in the country in Cisarik v. Palos Community Hospital. Similarly, during her earlier career in the Cook County State's Attorney's Office, she worked in the criminal and juvenile divisions and argued before the Illinois Appellate and Supreme Courts on matters of first impression in Illinois.