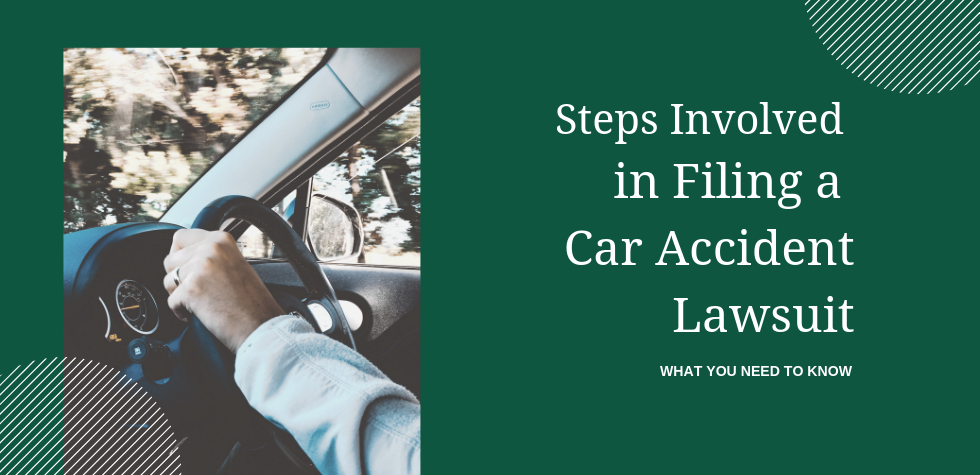 No matter the scale of the damages, car accidents bring significant emotional and physical stress to the victim. And in some cases, that damage extends beyond the individual to financial losses, such as a totaled car or unmanageably high medical bills.
When that happens, filing a lawsuit is one of your options. Before you decide to pursue this route, however, it's important to be aware of the entire timeframe of events that happens in car accident lawsuits. The process will vary somewhat from case to case, but in general, a car accident lawsuit is a lengthy process that requires commitment and patience. It doesn't have to overwhelm, though; our car accident attorneys are here to take care of the heavy lifting so you can get back to your life.
To give you a sense of what that process looks like, here's a breakdown of the key steps involved in filing a car accident lawsuit.
1. You file a complaint.
Car accidents lawsuits are considered civil cases, and those normally start with the victim filing a claim or petition with the local court. The complaint outlines any allegations against the other person as well as any money you may be entitled to. Once the complaint is filed, the lawsuit officially begins.
Be aware that you normally have a set time period in which you can file a claim. This is called the Statute of Limitations, and it varies from state to state. You will need to check with your attorney to determine how long you have from the date of the accident to file a claim.
2. The defendant answers the complaint.
Once served a copy of your complaint, the at-fault party — that is, the defendant — has a set amount of time to answer it. They may admit the allegations or deny them. Their response could also include a counterclaim, which would detail how you potentially played a role in the accident and are responsible for your own injuries and losses.
The defendant can also make several motions, including a motion for a change of venue, a change of judge, or even a motion to dismiss.
3. The lawsuit enters mediation phase.
A judge may order you into a mediation, where you and your attorneys meet with the defendant and their attorneys. Talks are moderated by a neutral third party who mediates and guides the conversation, trying to arrange an agreement between the two parties, such as a settlement.
4. The case goes to discovery phase.
In the event that a mediation doesn't work, the lawsuit then enters into discovery. Here, lawyers from both sides of the case investigate the details of the accident. That might include reviewing documents or speaking with witnesses. All information gathered during this phase is shared between the two legal teams. This process typically takes at least a few months, sometimes longer, depending on the scope of the case.
5. The trial begins.
When a lawsuit goes to court, both parties present their claims. Witnesses are questioned and evidence is examined. At that point, the jury must reach a verdict. While many of us envision drawn out, TV-drama-style courtrooms when we hear the word "trial," in reality, those involving car accident lawsuits are usually resolved within a day or two. At the end of the trial, both parties will have the option to appeal the verdict.
Chicago Car Accident Attorneys
Since car accident lawsuits are complicated affairs, and each of these steps come with their own set of details and processes, the best move you can make is to find a qualified attorney with proven experience in handling these situations.
If you think you have a case, contact our Chicago car accident attorneys today. Our car accident lawyers are here to help you seek the right steps to get you the compensation you deserve, and offer ongoing aid in the process.
Our attorneys take the time to clearly explain your legal options. If you have a case, we can help you seek a result that covers not only medical expenses but also provides necessary ongoing support for you and your family in the aftermath of an accident.
We can discuss your case via phone, at our local office, or during a visit to your home or hospital room – whichever is most convenient for you. Together, we can determine the next steps for fair compensation.